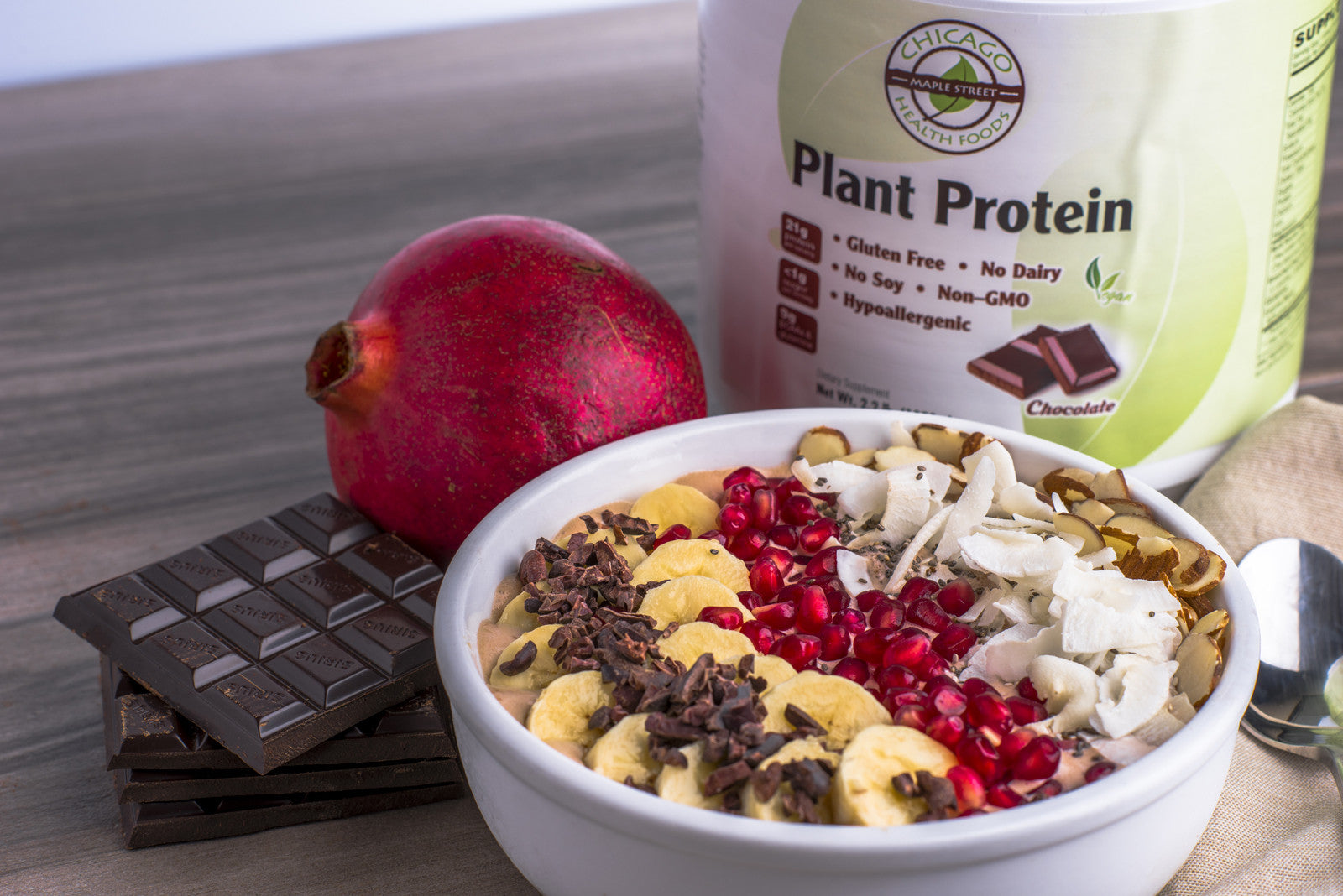 Pomegranate Smoothie Bowl
Pomegranates aren't exactly in season, but that doesn't mean we can't enjoy a smoothie bowl made with pomegranate juice. Combine it with strawberries, bananas, and yogurt to create this super fruity smoothie bowl, and top with your favorite farmer's market finds!
Servings: 1 bowl
Ingredients
1 scoop Chicago Health Foods Chocolate Plant or Whey Protein 

1 cup frozen strawberries

1 bananas

½ cup non-dairy or Greek yogurt

1 cup pomegranate juice

½ cup water

1 cup ice
Preparation
Place all ingredients into vitamix, bullet, or other immersion mixer. Blend on medium high for about 45 seconds or until fully combined.

Should be very thick. If not, add more ice. It should have almost same consistency of sorbet.

Pour into cereal bowl and top with what you have on hand. Our recommendations are below.
*Optional Toppings:
coconut flakes
sliced bananas
chia seeds
flax seeds
pomegranate seeds
blueberries
almond butter
honey
maca powder
bee pollen